PSYCHOLOGY TEAM
All of our Psychology Team members maintain current knowledge and high-level expertise through Autism Partnership's commitment to ongoing training. Our training is conducted in both the USA and Canada. In this way, we ensure our skills and techniques are the most current and effective possible. Our staff provide professional knowledge and expertise, delivered with a sensitivity to the issues a family may encounter when raising a child with autism.
Our current coordinators all have degrees in related disciplines and are highly experienced in planning and implementing Applied Behavioral Analysis programs for individuals with autism.
Dr. John McEachin visits Calgary to provide training and consultation to the coordinators and senior level staff. Coordinators also participate in the annual AP International Week at the Seal Beach main office, where they attend presentations from a variety of guest speakers as well as receive further training from PhD level consultants.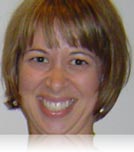 Erin Bond
,
B. Ed.
Erin has been supervising and implementing ABA treatment programs to children diagnosed with ASD since 1997. She has worked in several different capacities, including: Senior Behaviour Therapist, Educational Assistant, Special Education Teacher, Assistant Program Coordinator, and since 2002, as a member of the Psychology Team/Behaviour Consultant with Autism Partnership. Erin has also provided numerous workshops, presentations and training sessions to parents, behaviour therapists, teachers, educational assistants and professionals in the field on the practical implementation of behaviour theory and strategies. In additional to her role as a member of the Psychology Team/Behaviour Consultant with AP, Erin is also the Program Director and Special Education Consultant for Behaviour Therapy and Learning Centre, a PUF-funded, ABA education program for preschoolers with special needs.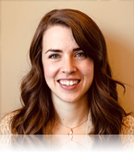 Shelbey Bennett
,
Disability Studies
Shelbey has a diploma in Disability Studies and has been working with children with Autism since 2007. In 2009, Shelbey started working on home programming teams through Autism Partnership, while also working with Behaviour Therapy and Learning Center. She worked in BTLC's on-site classroom for 3 years, as well as off-site classrooms. Shelbey is now a member of the Psychology team supervising home programs, and is working towards her Bachelor of Social Work.
Asia Dobra
,
M.Sc., BCBA
Asia has worked with Autism Partnership since 2007 in a variety of roles including Program Specialist, Educational Assistant, and as a Behaviour Consultant/member of the Psychology Team. She has experience in implementing and supervising programs for children with Autism Spectrum Disorder and other developmental disabilities, providing parent coaching, and presenting at workshops. She holds a Bachelor of Arts in Psychology, a Master of Science in Applied Behaviour Analysis, and is a Board Certified Behaviour Analyst.
Randi Wickstrom
,
BSc Biology and Psychology
Randi holds a Bachelor degree with a joint major in Biology and Psychology. She has also completed a Postgraduate Certificate in Autism and Behavioural Science. She has been working 1:1 with children with autism or other behavioural needs since 2012, in both home and school programming. She is now supervising home teams and providing behavioural consultation and staff/parent training as a member of the Psychology Team.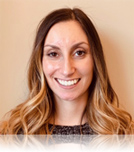 Danielle Rowland
,
B.A. Psych
Danielle holds a Bachelor of Arts Degree with a major in Psychology. She has been working with Autism Partnership since 2011 and has extensive experience providing parent coaching, running social groups, working as a behaviour aide in offsite classrooms, and working directly with children on the ASD spectrum and other developmental disabilities. Danielle is now a member of the Psychology team supervising home teams, providing behaviour consultation and staff/parent training.