COMMUNITY WORKSHOP
Approximately every 3-4 months we offer an introductory workshop on Applied Behaviour Analysis and Discrete Trial Teaching. Community Workshops are mandatory for new staff and families and open to the general public. The workshops are held on a Saturday from 9am-4pm and topics include: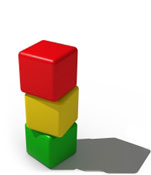 Myths and Facts Surrounding Autism
Behavioural Excesses and Deficits Associated with Autism
Functions of Behaviour
Proactive and Reactive Behaviour Management Strategies
Discrete Trial Teaching Methodology
Reinforcement
These workshops are an essential foundation for an Autism Partnership ABA program and provide excellent information for parents of children with autism as well as those working in this field.
To find out the next scheduled Community Workshop date, please contact Lisa Saelhof, Office Administrator, at admin@autismpartnership.ca or (403) 205-2749 ext. 0.