WESTERN CANADA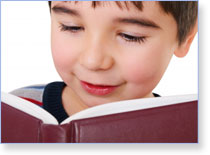 For areas outside of Calgary, we provide what is called a Supervision Workshop Model of service delivery. This model is available for children between the ages of 18 months and 17 years. In Alberta, the Supervision Workshop Model is typically accessed by children approved for funding through FSCD (Family Support for Children with Disabilities).
For families without FSCD funding (which includes those in provinces outside of Alberta) We are able to offer privately funded workshop consultations and/or parent training in certain situations. Please contact us for more details about private services.
The Supervision Workshop Model includes a combination of the following elements, depending on the needs of the child:
Coordination/Psychology Team
Each family is assigned a member of the Psychology Team to oversee the child's program. The Psychology Team is involved on a consultative basis in terms of programming (skill acquisition as well as behaviour management), staff and parent training, and integrating the input from all members of the multi-disciplinary team. This service includes development of curriculum tailored to the needs of each individual child with an emphasis on development of language, play, social and cognitive skills as well as reduction of disruptive behaviours and behaviours which interfere with learning. The Psychology Team provides case management in the form of consultation with parents and staff, regularly scheduled clinics or workshops, case conferences, parent support and training to ensure that progress is monitored and curriculum is developed as needed and implemented effectively.
Direct Line Staff
Families are required to hire their own one-to-one staff to implement the goals included in the child's Program Plan under the supervision of the multidisciplinary team. The Psychology Team will train the staff hired by the families.
Professional Services (Edmonton only)
In addition to the Psychology Team described above, Autism partnership is able to provide a Speech Language Pathologist and Occupational Therapist to families who reside in the Edmonton area. Assessment by the above is a necessary part of our intake process, as well as a tool continually used to monitor progress and future goals. Families outside of Calgary and Edmonton are responsible for hiring their own Speech Language Pathologist, Occupational Therapist, and/or Physical Therapist if these services are required. These professionals will then be required to coordinate services with Autism Partnership to ensure that the needs of the child are being met with a consistent approach across all disciplines.
Introductory ABA Workshop
Our Psychology Team conducts introductory workshops for all new staff and parents to Autism Partnership (other professionals are also welcome). Training includes an overview of autism, principles of Applied Behaviour Analysis, a description of various treatment programs, teaching techniques and a review of research findings. The emphasis of the workshop, however, is to provide participants with effective behavioural teaching strategies in terms of behavioural excesses and deficits associated with autism, functions of behaviour, proactive and reactive behaviour management strategies and reinforcement.
Ongoing Service Workshops
A designated member of the Psychology Team, and all the members of the child's treatment team, meet with parents and staff for regularly scheduled workshops held at the client's home (usually once every 6-8 weeks). Workshops allow for questions to be addressed regarding teaching and general behaviours, as well as for discussions concerning treatment progress, brainstorming, program evaluation and refinement, and continued training for the treatment team, including parents. Workshops include observation of current programs and direct feedback to the treatment team. This is an essential part of treatment for every child.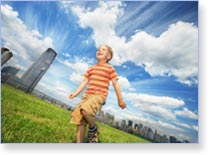 Ongoing Staff Meetings
Staff meetings are conducted by Senior Aide and Parent and are attended by all 1:1 staff. They focus on reviewing programs (skill and behaviour) to troubleshoot, brainstorm and ensure consistency among staff. This helps to "bring alive" the written communication since the last staff meeting.
School Observation
We are able to provide consultation to assist schools in the education of children with autism, utilizing empirically-validated and behaviourally-based methods. We emphasize practical, positive, and proactive approaches that have proven to be effective in advancing the educational progress of autistic children. Consultations typically involve developing a plan to facilitate a student's successful placement in the optimal educational setting. This includes identification of a student's educational needs and development of a specific intervention and teaching plan to meet these needs.
Community Observation
A Psychology Team member may observe the child in a community setting (Scouts/Guides, gym class, daycare, etc.), in order to make recommendations and/or train staff or instructors, as well as to identify future goals or current issues.
Play and Social Groups
A Psychology Team member may observe the child during social interactions with peers, in order to make recommendations and/or train staff or parents. These groups can take the form of a playdate or social club.
Parent Training
Parent training is an integral part of AP's model of service. When you are running a behavioural intervention program, parent training will be undertaken as a component of this service. Alternatively, we can meet with parents who do not have a home-based ABA program and provide practical training at your home, to help you manage behavioural challenges and teach your child new skills. Sessions are individualized to each parent and child and include areas such as toileting, eating problems, sleeping issues and developing skill areas such as compliance, speech and play skills.